Do you know the history of Broadbeach? In 1934 the Department of Lands released 280 acres of vacant crown lands to build a new township along Southport Burleigh Road to be known as Broadbeach.
In 1938, tenders were called for the erection of a Surf Club, dressing room, and amenities blocks at Broadbeach.
In November 1960, Broadbeach State School opened on over seven acres of land facing the beach.

Art has always been part of Broadbeach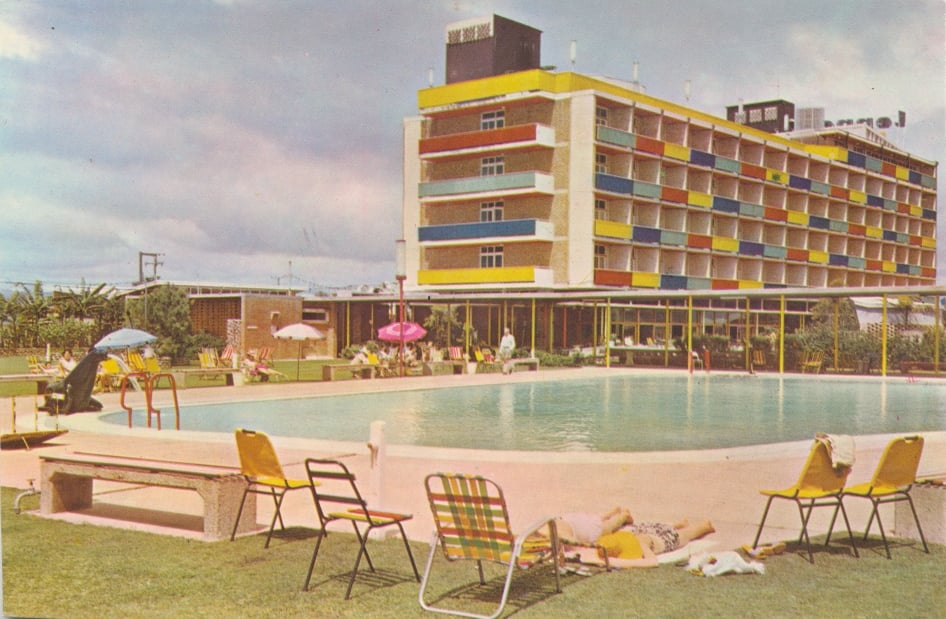 In 1957 Lennon's Broadbeach Hotel was completed. The hotel was the home to Len Shillam's famous Seal Sculpture (left side of the pool in the above image).
After the hotel was demolished, the sculpture was relocated to the Sakura Japanese Gardens restaurant and disappeared after the restaurant closed.
In 1977, it was discovered in the canal and recovered thanks to Conrad Jupiters Casino and Bond University, and was donated to the National Trust of Australia.
After restoration, it moved temporarily to Broadbeach State School, and has now found a permanent home at the entrance of the Gold Coast Convention and Exhibition Centre.

Oasis in the desert
Conrad Jupiters Hotel and Casino was completed in 1989 on the site of the old Broadbeach Island Caravan Park.
Sir John Pidgeon developed the Oasis Shopping Centre on the site of the old Lennon's Hotel. Lennon's Hotel had been nicknamed "Oasis in the Desert" so the name Oasis Shopping Centre was a nod to this local history.
The new millennium has seen Broadbeach transform into the heart of the Gold Coast's social and commercial life, thanks to several significant developments.
In 2004, the Gold Coast Convention and Exhibition Centre opened on the former site of the Broadbeach Seniors Centre.
Between 2014 and 2016 Pacific Fair Shopping Centre underwent a major renovation, welcoming several luxury and premium brands, while in 2018 The Star created major innovation by adding The Darling hotel to its existing casino and hotel.