The debate over apartment versus house living is a long-standing one, with more and more people realising the benefits of living in an apartment. Once you look at the pros and cons, you may discover the overwhelming pros that apartment living can offer you.
Easy Maintenance
Probably the top reason that people consider apartment living is that there is less maintenance than a house. Think of the time (and money) you can save by not having a constant to-do list.
Property ownership brings responsibility for all repairs, yard work, preventative maintenance, and the costs that are involved. Even if someone takes care of your maintenance, you still sustain fees to have the work completed.
When you live in an apartment you generally don't have to worry about all the maintenance issues. There will always be some minor "to-do's"; though nothing compared to owning a house.
Saving Money
All that home maintenance costs money. In an apartment complex you will have Body Corporate fees, when looking at the bigger picture, these are usually substantially less than house maintenance costs.
You also need to factor in the higher utility bills. It costs more to heat and cool a large home, water the yard, secure all doors and windows, and generally maintain your house.
Resort Style Amenities
Not many houses can boast large pools, heated spas, sauna, fitness centre, movie theatres, playgrounds and the like; and if they do, envisage the price tag as well as the maintenance!
Many apartment complexes have these and other amenities, and even better, all is fully maintained for you. All you need to do is enjoy.
It's upgraded living, all without having to pick up the debt.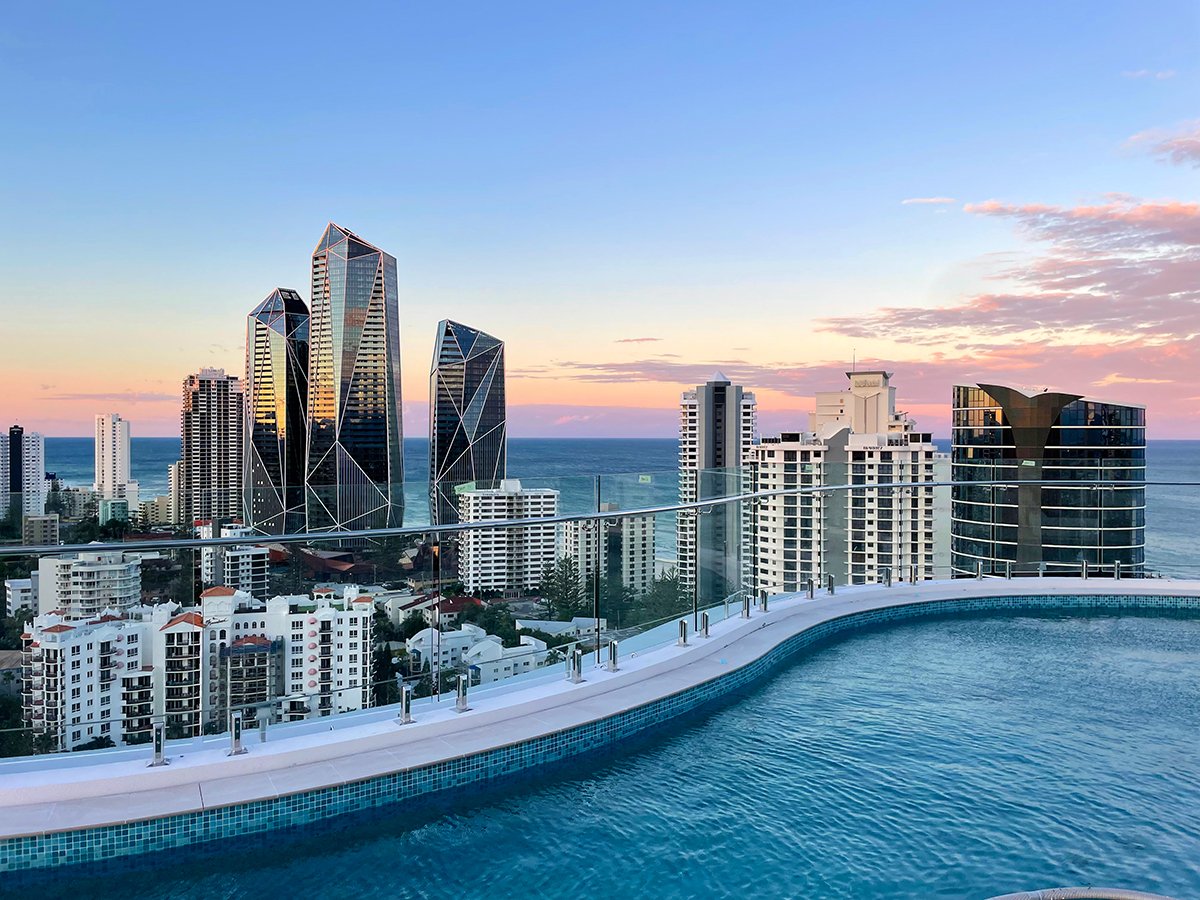 Increased Safety & Peace of Mind
Safety is also a large consideration when purchasing an apartment. Apartment complexes will normally offer you better security than most houses.
Many complexes have controlled security access, security cameras, strict fire protocols, and are often in gated communities.
The reality that you are living quite close to your neighbours, can provide another level of security if something seems out of the ordinary.
The Gift of Time
Who has all the time that it takes to maintain a house? Some people enjoy all the maintenance, most don't. Consider all the time maintaining a house can take and then think about what other enjoyable activities, you could be doing with that time.
Your weekends are free to spend with family and doing activities you love.
While you can always make more money, you can't get back time. Enjoy a lifestyle that is designed to enhance the quality of your everyday life.